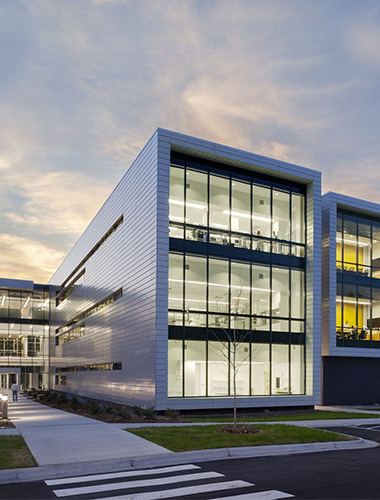 Laboratory Construction
Lab construction is based on our in-depth knowledge of lab operation, lab management, lab operation as well as our understanding of customers' needs and requirements, focusing on optimization, energy saving, functionality and flexibility; AUSTAR emphasizes lean application: providing conceptual design (CD), basic design (BD) of infrastructure, utility and structure design, and detailed design (DD) of floor and room drawings; During the laboratory construction, we also provide laboratory furniture, fume hood, utility system (HVAC, air system and central water control system), and EHS related products, finally providing customers with an environmentally friendly, healthy and safe working environment.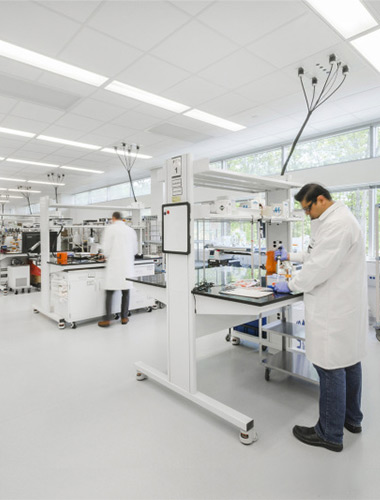 Laboratory Quality Control
According to the test specifications or requirements of raw materials, intermediates and finished products, and the corresponding test items, AUSTAR will evaluate the key test items, determine the test items and test frequency of raw materials and intermediates and recommend suitable packaging service of laboratory equipment according to the customer's regulation requirements, and the development, extensibility and financial conditions; in addition to consulting services, AUSTAR also provides a series activities, including URS preparation, equipment model and brand recommendations, procurement, calibration and validation, etc., offering customers the experience of high quality and favorable price and the greatest convenience, so as to provide all protocols from consultation to final use of equipment.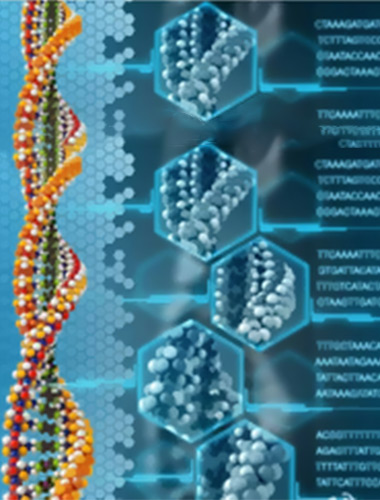 Pharmaceutical Research & Development
According to the quality of the drugs, AUSTAR will identify the critical quality attributes of the drugs and raw and auxiliary materials and select the appropriate production process; recommend suitable lab-scale or pilot testing equipment for the customers by the combination of ICH Q8 pharmaceutical development and ICH Q9 quality risk management. At the same time, AUSTAR will recommend the corresponding online analysis sensors of the process equipment according to the critical process control points, so as to minimize the detection period for the customer, help customers to timely adjust the direction of research and development and will develop the corresponding testing methods while verifying the corresponding analysis methods based on the actual situation of pharmaceutical R&D.
Laboratory Informatization
AUSTAR is committed to providing full life cycle solutions for laboratory informatization of pharmaceutical enterprises. From the initial pharmaceutical research and development to commercial production, AUSTAR laboratory informatization solutions cover research and development innovation, quality management, registration and application and other fields. With excellent quality and professional services, AUSTAR helps pharmaceutical enterprises accelerate the digital transformation, improve efficiency and avoid risks.